About Education
This is where wellness meets the arts.
Expanding on Arts For Every Life®, our vision for education is Inspiring Wellness in Every Life. This drives everything we offer students at AdventHealth School of the Arts at Dr. Phillips Center—and extends to each educational program, initiative and collaborative partnership we create in our community.
Goals
To enrich lives of Central Florida residents and strengthen the value of the arts in everyday life by serving as a leading resource destination for renowned arts entertainment programming and arts education programs.
To provide exceptional performing arts programming and educational engagements that inspire and connect individuals to transformative experiences.
To serve culturally and ethnically diverse audiences with a varied array of outstanding national, local and emerging talent.
To collaborate with arts organizations, other performance venues, school systems and colleges/universities to help foster innovation and creativity for learners of all ages.
To advocate for the continued support for the arts and arts integrated experiences in educational planning and instruction in the public and private education sectors, public agencies and community organizations.
Philosophy
Theater, music and dance as forms of study open doors, minds, worlds, creativity and possibilities. They awaken the imagination and keep hope alive—where anything is possible.
A creative space should be a "safe place" where students can be nurtured and challenged. It is a laboratory of sorts, where students should be encouraged to explore, create, experiment and take risks without the risk of failing.
The arts have the ability to positively affect the lives of students. Participation in the arts builds self-esteem, and integrates and enhances other education while building communication skills such as speaking, interacting, listening and interpreting. The arts promote problem-solving and teach students to work together to achieve a common goal.
The arts help us better understand each other, our place in society, and how we can be better people and actively contribute to the world in which we live.
Our partnership with AdventHealth allows us to explore the intersection of wellness and the arts. We believe that the arts—and especially participating in arts education—opens the door to wellness and healing. For those with a challenging diagnosis and for caretakers, the arts offer an outlet and a creative expression that provides hope. For anyone, at any age and any stage in life, being involved in the performing arts challenges the body, strengthens the mind and stimulates the imagination.
Arts & Wellness Research Study
We're teaming up to conduct a groundbreaking study about the role of the performing arts in improving health in the community.
Dementia-care recipients and their caregivers will participate in theater games, movement exercises, improvisation and scene work here at AdventHealth School of the Arts at Dr. Phillips Center. This fun class will meet once a week for eight weeks—building up to an intimate in-class performance.
We hope this research results in expanded support and resources for caregivers outside the hospital setting, alternative treatment for people with dementia and a contribution to the vitality of our community.
To learn more, check out this video: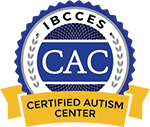 CERTIFIED AUTISM CENTER™
Designated by the International Board of Credentialing and Continuing Education Standards
VOTED #1
PERFORMING ARTS PROGRAM
Playground Magazine's
2018 Family Favorite Awards
and recommended for:
THEATER SUMMER CAMPS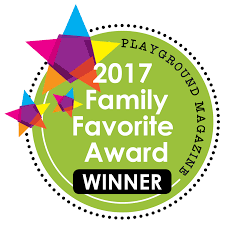 VOTED #1
PERFORMING ARTS PROGRAM
Playground Magazine's
2017 Family Favorite Awards