Falashay Pearson Residency
Engaging students through performance poetry.
Over the course of a week, 2017 Suzie Bass award nominee Falashay Pearson will provide performance intensives to four groups of Central Florida students, introducing them to the intricacies of performance, drawing from acting, movement, and spoken word and performance poetry.
Falashay will work with students from PACE Center for Girls, Carver Middle School, Dr. Phillips High School, Jones High School and students from community organization Page 15 at the Urban Think Foundation, as she teaches her method for creating and delivery content to public audiences. Students will create and practice various delivery methods, and selections from the three groups of students will be shared with the public during student showcases on Wednesday, April 17, 2019—which will feature a 60 minute performance by Falashay and Shannon Matesky.
---
About the Artists
Falashay Pearson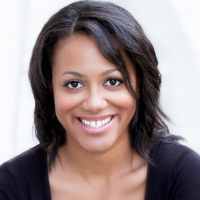 Falashay Pearson has been seen on stages from New York City to Chicago to Atlanta. Some of her favorite roles have been A Twist of Water, which had a wonderful six-month Chicago run followed by an Off-Broadway run at 59 E 59th Street Theatre. Regionally, she had been in The Crucible as Mary Warren—a role that garnered a Suzy Bass Award nomination—The Legend of Georgia McBride, Marcus; Or the Secret of Sweet, Rent and Veils. She has had the privilege of being part of three world-premier plays and one regional premier. In college, Falashay had the joy of writing a one-woman show that centered on her open heart surgery experience the summer before her college graduation. It was here that she found a love original work, new plays and collaborative art. Falashay currently resides in Atlanta, GA.
Shannon Matesky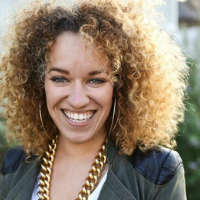 Shannon Matesky's work has been seen at Steppenwolf Theater, The Inconvenience, Court Theater, Goodman Theater, and The Public, among others. Matesky was a member of the 2018 Directors Lab at Lincoln Center. As a poet, she has been featured in venues across the country as well as on HBO's Def Poetry Jam, Nylon Magazine, and BET. She has produced live events and festivals such as The Fly Honey Show (Chicago), Brave New Voices International Teen Poetry Festival (Multiple Cities), Life is Living Community Festival (Atlanta, Philadelphia, and Oakland) and Urban Word NYC's Grand Slam finals at the Apollo Theater (NYC). Shannon is currently the Executive Producer of Queer Abstract, a QTPOC variety show in Brooklyn, NY. Shannon is also author of four solo performances, She Think She Grown, We Gotta Eat, The Saga of the Return, and Heartbreak Hotel: Whitney.
---
Our Supporters

This residency is funded in part by a grant from South Arts in partnership with the National Endowment for the Arts and by the State of Florida, Department of State, Division of Cultural Affairs.
Falashay Pearson Student Showcase: Spring 2019
Date: Wednesday, April 17, 2019
Time: 7:00 p.m.
Location: Alexis & Jim Pugh Theater
Tickets: Free to the public