Latest Updates
The City of Orlando decided to temporarily limit gatherings in city-owned venues, including the Dr. Phillips Center and Bob Carr Theater. This action is designed to help minimize the spread of COVID-19 and we embrace this decision, as we place the health and well-being of our colleagues, guests, students, artists and partners above all else. As a result of the announcement, several performances and events have been rescheduled, postponed or canceled, along with education classes and initiatives.
We appreciate your patience as we actively explore options for rescheduled performances, events, educational classes and initiatives. We look forward to the time when we can get together again—knowing the arts will continue to inspire and unite us.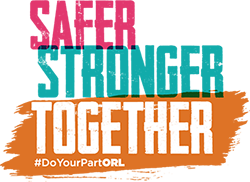 Health Safety Updates
General Preparedness
The safety of our guests, students, artists and colleagues is our top priority. Our plans and tactics will change as the situation evolves—and as we get new information from the Centers for Disease Control and Prevention (CDC), plus the City of Orlando.


Daily cleaning using hospital-grade disinfectant and sanitization of public spaces—like theaters, restrooms and lobby areas—plus administration offices


Requiring face coverings when moving around the building, or when unable to social distance


Increased placement of hand sanitizer stations throughout the arts center


Social distancing of 6+ feet


Encouraging frequent handwashing with soap and water


Reinforcing the best practices for health and hygiene with our guests, students, artists and colleagues


CDC Resource
Visit the CDC's website for reliable information on ways to greatly reduce the risk of Coronavirus/COVID-19 exposure.
Summer Camps, Sponsored by AdventHealth