Dr. Phillips Center Presents
Harry Potter and the Goblet of Fire in Concert
with the Orlando Philharmonic Orchestra
December 28 & 29 | Walt Disney Theater
Harry Potter and the Goblet of Fire in Concert
December 28 & 29 | Walt Disney Theater
CineConcerts is inviting fans back to the Wizarding World for an evening of music and magic in Harry Potter and the Goblet of Fire™ in Concert. Relive the magic of Harry Potter™ soaring across the big screen in high-definition and experience the music of the Orlando Philharmonic Orchestra performing Patrick Doyle's unforgettable score.
This event will be conducted by Nicholas Buc.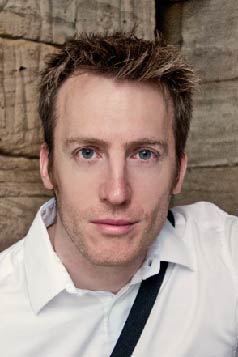 Nicholas Buc is a composer, conductor, arranger, violinist and pianist. He studied Composition at the University of Melbourne, where he received the inaugural Fellowship of Australian Composers Award. As the recipient of the Brian May Scholarship for Australian film composers, he completed a master's degree in Scoring for Film and Multimedia at New York University, receiving the Elmer Bernstein Award for Film Scoring. He has composed music for film and television, with some of his work being screened at festivals and theatres around Australia, Asia and the US. In 2007 he was nominated for "Best Original Song Composed for the Screen" in the APRA-AGSC Screen Music Awards, and in 2015 was winner of the NYU Film Scoring Competition.
Continuing his passion for music and film, he conducted the live-in-concert world premieres of John Williams' Close Encounters of the Third Kind, Alan Menken's Beauty and the Beast and Nicholas Hooper's Harry Potter and the Half-Blood Prince. Other live film concerts he has conducted include Pixar In Concert, Star Trek, E.T. the Extra-Terrestrial, Back to the Future, Casino Royale, Raiders of the Lost Ark, Jurassic Park, Psycho, Star Wars: Episodes IV, V, VI and VII and the first three Harry Potter films. He has conducted all of the major Australian symphony orchestras as well as the Minnesota Orchestra, Houston, Milwaukee, Indianapolis, Austin, Grand Rapids and Madison symphony orchestras in the US. He also makes regular appearances in Asia, conducting the Tokyo, Hong Kong, Malaysian, Osaka and Taipei Philharmonic orchestras.
He is currently finishing up writing a major theatrical work, TROT. Written with lyricist Gordon Lindsay, it is a new musical based on Charles Dickens' much loved David Copperfield. He also recently completed a new ballet score, Kazka, for Lehenda Ukrainian Dance Company, which toured throughout Australia, Canada and the US.
Loading
Already have tickets?
Choose a day to buy parking:
Dates: Saturday & Sunday, December 28 & 29, 2019
Time: 7 p.m. & 2 p.m.
Tickets from: $45.50
Dr. Phillips Center luminary donors get great annual benefits like early ticket access while supporting Arts For Every Life®.
Prices, shows, artists, dates and times are subject to change at any time without notice. By purchasing a ticket you are authorizing the Dr. Phillips Center to share your information with the producer. The views and opinions expressed within this show are those of the artist(s) and do not necessarily reflect the official policy or position of the Dr. Phillips Center.
Walt Disney Theater
445 South Magnolia Avenue
Orlando, FL 32801

Bill & Mary Darden Box Office:
844.513.2014
Learn More