Dr. Phillips Center Presents
Tchaikovsky's Greatest Hits
Performed by The Siberian State Symphony Orchestra
January 25 | Bob Carr Theater
Tchaikovsky's Greatest Hits
January 25 | Bob Carr Theater
Please note that this performance is at the Bob Carr Theater, one mile north of the Dr. Phillips Center campus.
---
The Siberian State Symphony Orchestra will perform a special concert for Orlando audiences featuring Tchaikovsky's greatest works. The program begins with Tchaikovsky's first masterpiece and one of his most romantic orchestral works Romeo and Juliet's Fantasy-Overture. Orlando will be the only city in which the orchestra performs two of Tchaikovsky's concertos, Piano Concerto No. 1. which contains the thunderously triumphant opening chords that are among the most famous in all classical music, and Violin Concerto in D Major—one of the best-known violin concertos ever written—having been highlighted in many film and television scores including Unfaithfully Yours, The Goonies, and Mozart in the Jungle. This is a not-to-be-missed concert by one of Russia's greatest orchestras performing the greatest hits of Russia's greatest composer.
Direct from Krasnoyarsk, Russia, the Siberian State Symphony Orchestra led by Vladimir Lande, Music Director and Chief Conductor embarks on an 8 week U.S. tour. Founded in 1977, the Siberian State Symphony Orchestra quickly won a reputation as one of the best orchestras from Russia. The orchestra plays with the finest Russian soloists and plays the great Russian classics throughout Russia and the world. In 2015 Maestro Lande became its Artistic Director. The orchestra has numerous recordings with Naxos. Its regional mission is to act as educators in the Region of Siberia.
This must-see concert is an exciting prelude to the world-class entertainment coming to Steinmetz Hall in 2020.
Steinmetz Hall and The Green Room

so close you can almost hear it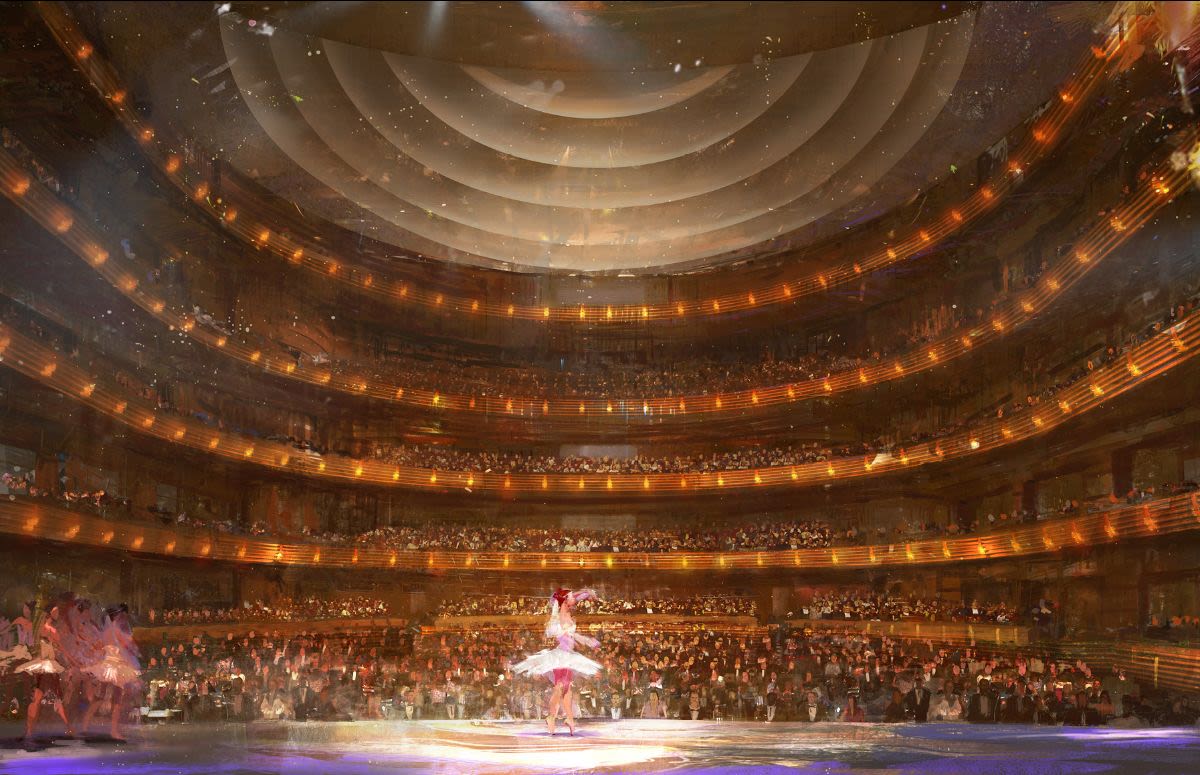 Opening Fall 2020, Steinmetz Hall will be one of the world's most acoustically perfect halls, designed to achieve an N1 sound rating—the lowest level at which humans can detect sound.
Loading
Already have tickets?
Choose a day to buy parking:
Date: Saturday, January 25, 2020
Time: 8 p.m.
Tickets from: $39.50
Groups: discounts on 10+ tickets
Program: Tchaikovsky's Greatest Hits

Romeo and Juliet Fantasy-Overture

Violin Concerto-Soloist: Pavel Milyukov

Intermission

Piano Concerto No. 1-Soloist: Yury Favorin

Dr. Phillips Center luminary donors get great annual benefits like early ticket access while supporting Arts For Every Life®.
Become a Luminary Donor
Prices, shows, artists, dates and times are subject to change at any time without notice. By purchasing a ticket you are authorizing the Dr. Phillips Center to share your information with the producer. The views and opinions expressed within this show are those of the artist(s) and do not necessarily reflect the official policy or position of the Dr. Phillips Center. Subscriptions and discounts not available for all pricing level.
Bob Carr Theater
401 West Livingston Street
Orlando, FL 32801

Bob Carr Box Office:
844.513.2014
Learn More