Excitement Builds Around Steinmetz Hall
Over the past few months, major progress has been made on Steinmetz Hall. The exterior is nearly complete and the front lobby, hallways and ground floor dressing rooms are being built out. In the next few months, you can expect to see some even bigger changes.
Keep Looking Up
The canopy structure will be complete in the next two to three weeks, so you'll see the full roof finished.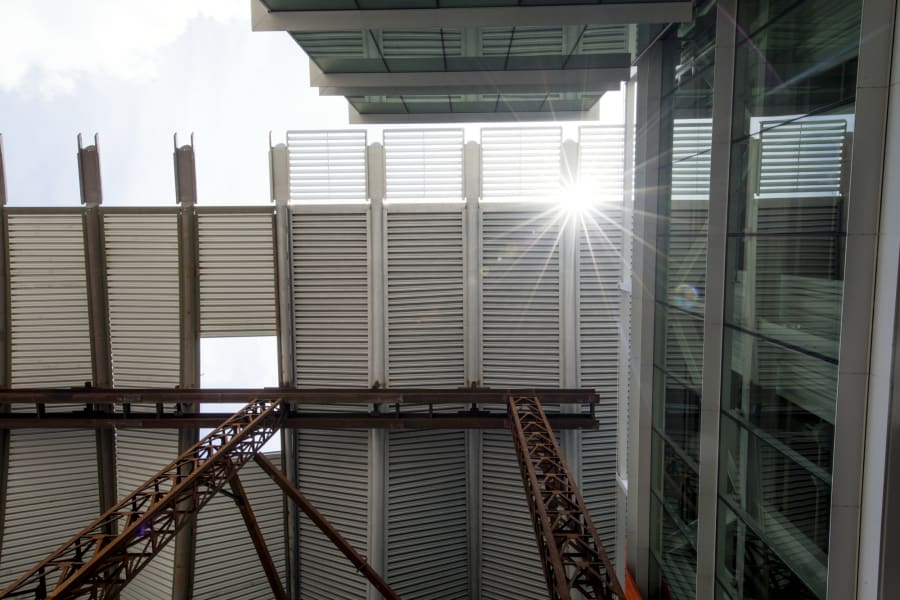 Crane Coming Down
Our target for bringing the north crane down is the first weekend of October.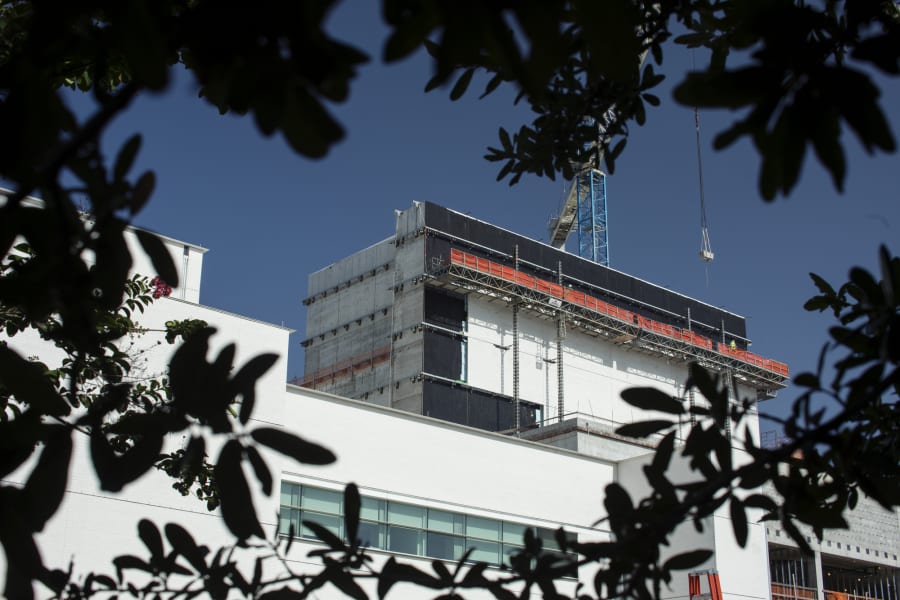 Clearing the Way
The temporary wall in the front of house area will come down sometime in the spring of 2020.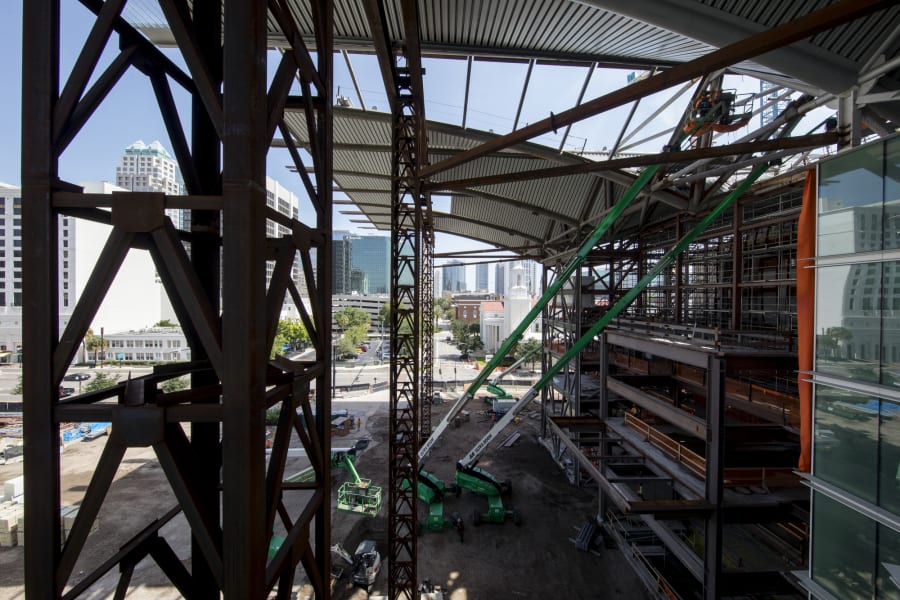 Scaffolding Dismantle
The interior of the theater should start to become clearer as the scaffold comes down this fall.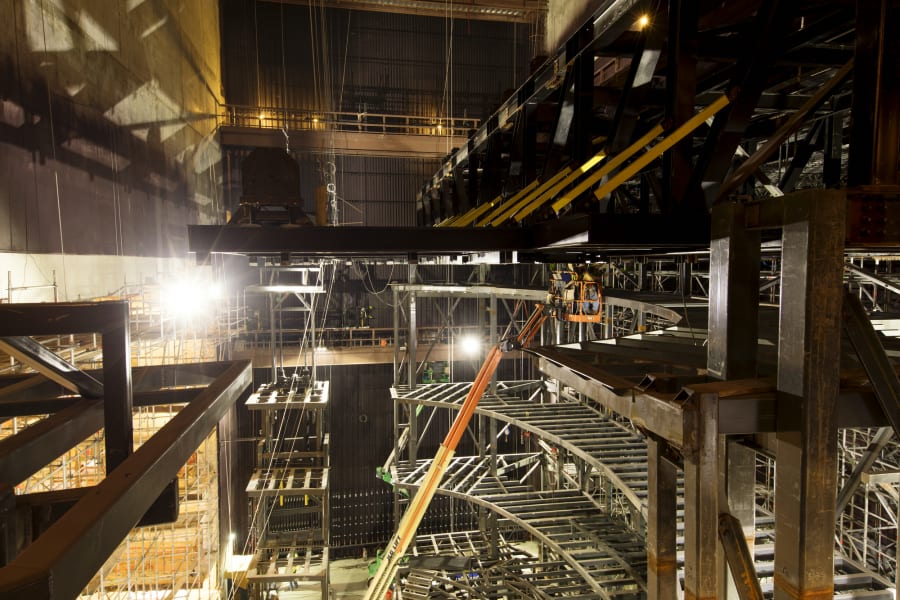 Check out these photos of detail work being done on the roof and interior scaffolding.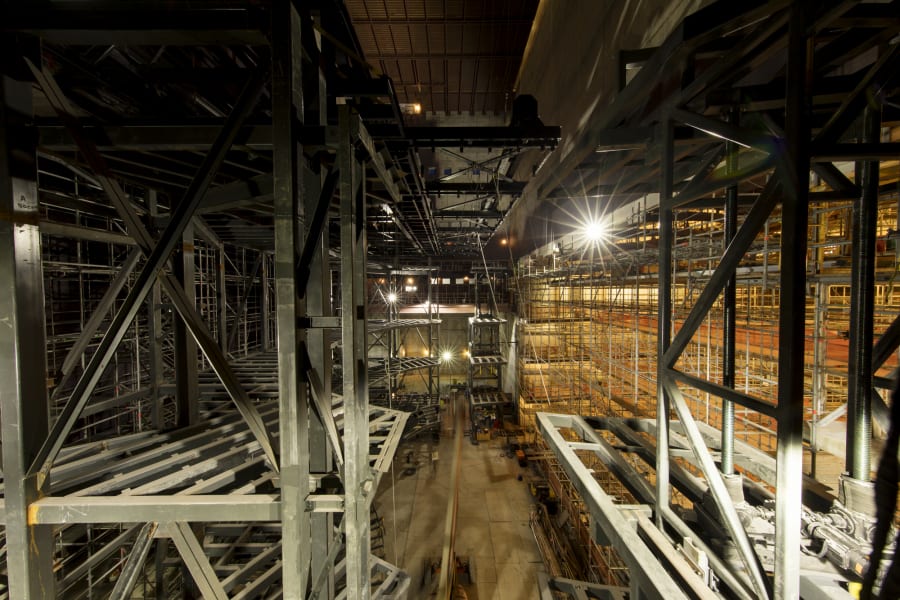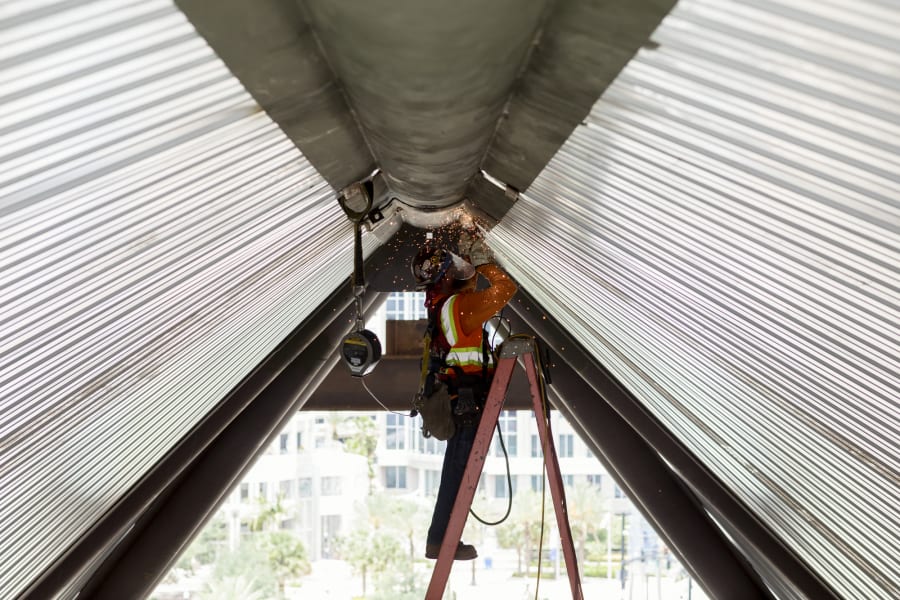 Let's complete the arts center together.
The opening of the first phase of the Dr. Phillips Center was the culmination of decades of dreaming, planning and hard work. Phase 2 fulfils the vision and the commitment of every person who contributed.
Donate Now
Posted on August 22, 2019