Student Spotlights: Tristan & Reef
The Ide brothers have a passion—and that passion is dance.
Tristan (16) and Reef (17) have been taking tap classes at our AdventHealth School of the Arts for three years. Both attend classes through scholarships, which are funded by our thoughtful donor family.
"Bonding with new classmates over the routines and movements is what keeps me coming back," Reef said. "And the best part are the laughs we share."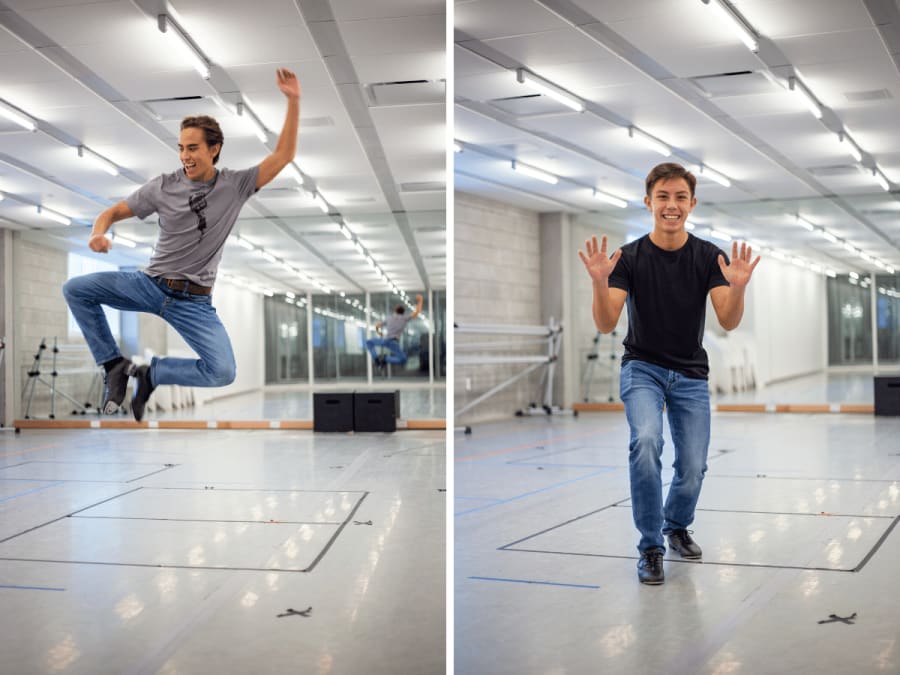 Reef clicking his heels in the air while Tristan performs a classic shuffle.
Tristan's favorite experiences are the showcase performances.
"The opportunity to share everything you have learned throughout the semester is exhilarating," he said.
"Being involved with the performing arts has helped me with time management and my confidence. I can go out there and tear up the dance floor," Reef said on the importance of taking classes.
Tristan shared similar thoughts: "Dance has taught me to express myself and I'm excited to keep learning."
We're so glad to have such amazing students enjoying our classes—and look forward to what the future holds for Reef and Tristan.
Posted on December 19, 2019