Foxtail Coffee Co. Named Dr. Phillips Center Official Coffee Partner
Arts center's on-site coffee bar and catered events to feature local brew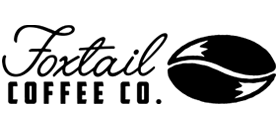 ORLANDO, Fla. (February 27, 2018) — Citing a shared passion for delivering guests an exceptional experience, officials with the Dr. Phillips Center for the Performing Arts and Foxtail Coffee Co. today announced a three-year partnership that names local start-up Foxtail the official coffee partner of the arts center.
Within the next two months, Winter Park-based Foxtail will open a branded coffee bar inside the Dr. Phillips Center and begin serving guests responsibly-sourced, organic coffees, espresso and its signature, caffeine-infused cold brew. Foxtail Coffee will also be served at the arts center's catered events and weddings.
"People take their coffee seriously," said Dr. Phillips Center President and CEO Kathy Ramsberger, "so we took extra care in selecting a partner who could not only deliver a great product but one who also shared our philosophies on customer service and culture. We're excited to welcome Alex and Iain to the team."
Alex Tchekmeian and Iain Yeakle founded Foxtail and began roasting coffee in 2016 from a storefront on Orange Avenue in Winter Park. In the ensuing 12 months, the partners opened a second shop in downtown Orlando and have inked plans for several additional locations in the Central Florida region.
"Partnering with the Dr. Phillips Center is a wonderful business opportunity for us," said Tchekmeian. "This partnership provides a wonderful branding opportunity and a lot of unique exposure to the performing arts world which other retail outlets would not normally provide. We can't wait to share our story and our product with hundreds of thousands of arts center patrons every year."
Foxtail Coffee Co. joins a growing list of arts center business partners, including Florida Hospital, Fairwinds Credit Union and Morgan Stanley. Businesses interested in learning more about sponsorship opportunities should email corporate@drphillipscenter.org or call 407.992.1746.
---
About Foxtail Coffee Co.
Foxtail Coffee Co. is dedicated to responsibly sourcing some of the finest coffees from around the world. The company upholds its ethical and quality standards by making sure these envi- ronmentally-friendly farms are paid fair wages, so they may continue to grow exceptional crops. Foxtail Coffee Co. provides a welcoming atmosphere that shifts the way we think of coffee — one cup at a time.
About the Dr. Phillips Center for the Performing Arts
Dr. Phillips Center for the Performing Arts is a nonprofit 501(c)3 organization operating the state-of-the-art performing arts center in downtown Orlando, Florida. With its opening in November 2014, the performing arts center launched its vision of Arts for Every Life by being a gathering place for creativity and discovery; a vibrant urban destination where artists, audiences and students come to experience, explore and learn. The two-block community destination features the 2,700-seat Walt Disney Theater, 300-seat Alexis & Jim Pugh Theater, Seneff Arts Plaza, Dr. Phillips Center AdventHealth School of the Arts, the DeVos Family Room, and other event rental spaces. Future expansion includes Steinmetz Hall, a 1,700-seat acoustical theater, along with rehearsal, classroom, office space and commercial development spaces. Dr. Phillips Center is a private non-profit collaborating with the City of Orlando, Orange County, the City of Winter Park, the State of Florida and generous donors.
Posted on February 27, 2018