What's New at Dr. Phillips Center | April 16, 2018
The following show goes on sale Friday, April 20, 2018.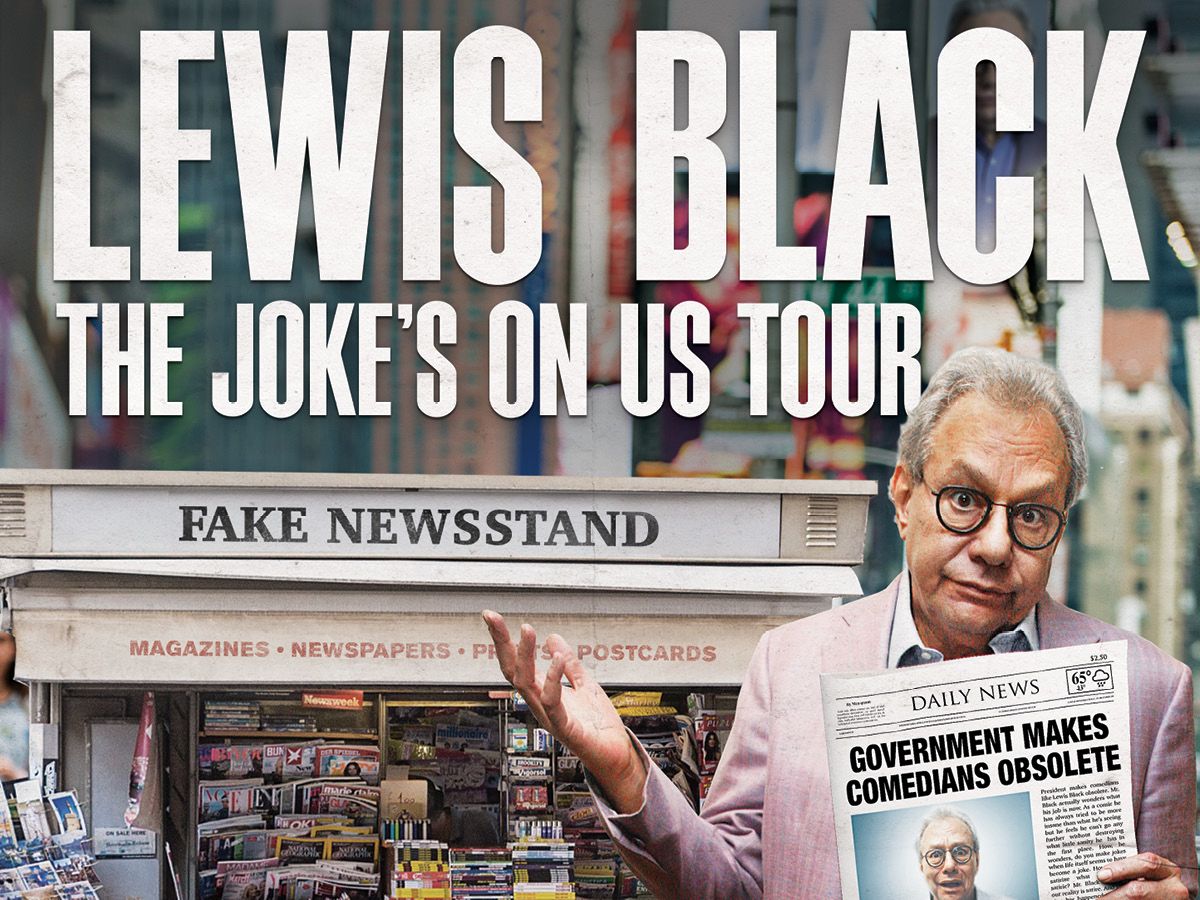 LEWIS BLACK THE JOKE'S ON US TOUR
Show Dates Saturday, October 6, 2018 – 8 p.m.
Venue Walt Disney Theater
Tickets Start at $39.50
Description LEWIS BLACK, GRAMMY Award-winning, stand-up comedian, is one of the most prolific and popular performers working today. He is one of a few performers to sell out multiple renowned theaters, including Carnegie Hall, Lincoln Center, Brooks Atkinson Theatre, New York City Center, the Main Stage at the Mirage in Las Vegas and most recently, a sold-out Broadway run at the Richard Rodgers Theatre in New York City.
LEWIS BLACK came into national prominence with his appearances on THE DAILY SHOW in 1996. Those appearances on THE DAILY SHOW led to comedy specials on HBO, Comedy Central, Showtime and Epix. In 2001, he won Best Male Stand-Up at the American Comedy Awards. He has released eight comedy albums, including the 2007 GRAMMY Award-winning The Carnegie Hall Performance. He won his second GRAMMY Award for his album Stark Raving Black and has published three bestselling books: Nothing's Sacred (Simon & Schuster, 2005), Me of Little Faith (Riverhead Books, 2008) and I'm Dreaming of a Black Christmas (Riverhead Books, 2010). In 2012, he performed eight sell-out shows at Richard Rodgers Theatre on Broadway as well as did one of his two HBO Specials BLACK ON BROADWAY. In 2015, Black notably voiced the character "Anger" in the Academy Award winning film from Pixar, "Inside Out. "Additionally, Lewis Black does a live streaming show on Audible called THE RANT IS DUE.
Contains some adult material.
Presented by Live Nation