Dr. Phillips Center Presents
Andrea Bocelli
In Concert for Valentine's at Amway Center
February 18, 2024 | Amway Center | 8 p.m.
Andrea Bocelli
February 18, 2024 | Amway Center | 8 p.m.
This concert is taking place at the Amway Center. The Amway Center will deliver your tickets digitally within 30 days via email and/or text.*
---
As one of the most recognizable voices in the entertainment industry and revered by fans internationally, Andrea Bocelli has been entertaining audiences for 30 years, counting nearly 90 million records sold worldwide. In addition to his sold-out arena-sized concert events and record-breaking live-streams, Bocelli has shared his talents at many major events including the Olympic Games, the World Cup, and Global Citizen. He has earned a Golden Globe, seven Classical BRITs and seven World Music Awards, plus a star on the Hollywood Walk of Fame.
The night will feature performances from Bocelli's beloved repertoire, including music to celebrate Valentine's in February along with the Orlando Philharmonic Orchestra.
*A separate $4.50 (per ticket) Amway facility fee will be added to your order in the cart.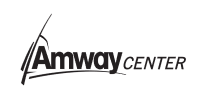 ---
Prices, shows, artists, dates and times are subject to change at any time without notice. The views and opinions expressed within this show are those of the artist(s) and do not necessarily reflect the official policy or position of the Dr. Phillips Center.
This concert is at AMWAY CENTER.
Date: Sunday, February 18, 2024
Time: 8 p.m.
Tickets from:$80