6th & Jazz
Get out of the classroom and into the theater.
6th & JAZZ: LET FREEDOM RING
Available to: Orange + Osceola County Public Schools 6th & 7th graders
For more information, teachers may contact Scott Evans (scott.evans@ocps.net) for Orange County or Pamela Haas (pamela.haas@osceolaschools.net) for Osceola County.
Let Freedom Ring features compositions by jazz artists who participated in the civil rights movement and shows how their works were tied to specific historic events. By telling the stories behind events such as Brown vs. The Board of Education and Dr. Martin Luther King Jr.'s most famous speech, "I Have a Dream," listeners discover how music can be used to send cultural and political messages of both protest and celebration. The concert is presented in memory of Martin Luther King, Jr. and features the music of artists such as Dave Brubeck, Charles Mingus and Duke Ellington.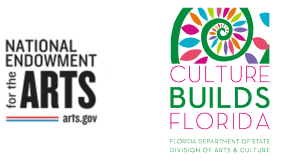 This project is supported in part by the AdventHealth, the Winifred Johnson Clive Foundation, the National Endowment for the Arts, and by the State of Florida, Department of State, Division of Cultural Affairs and the Florida Council on Arts and Culture.