We love safely bringing people together and seeing them smile through their masks at our Frontyard Festival™, presented by AdventHealth—where we've had 129 socially distant shows and events since January.
We've also enjoyed welcoming 46 students to seven classes at our AdventHealth School of the Arts—as well as 39 members of The Four Counts and 37 members of The Quarter Notes performance groups, supported by AdventHealth. Take a look at what else we've been up to lately: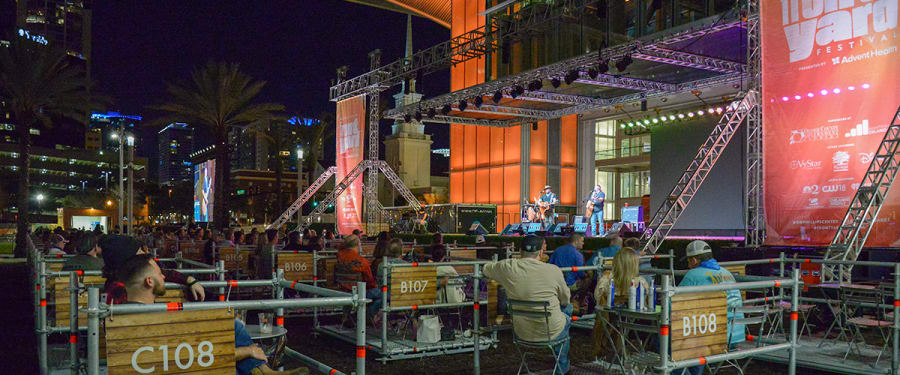 "Frontyard Festival was excellent because of the ability to continue to enjoy the arts in a safe environment. Well organized, excellent performances and great food/beverage delivery to box." – A guest (Let Freedom Ring jazz orchestra show)
"Excellent way to enjoy a show with no social distancing worries! Safe, clean, and fun!" – A guest (Movie Night: The Lion King)
"The night of the concert was amazing. Very well put together. Security, seating, refreshments, food, bathrooms, and workers 100% A+ ratings for the whole experience. Very well done. Thank you! Will definitely be doing more events in the future." – A guest (The Wailers Featuring Julian Marley)
"Your staff were so warm and welcoming…I am sure you are working hard to find new solutions for your industry and wanted you to know this was a great experience." – A guest (Movie Night: Bohemian Rhapsody)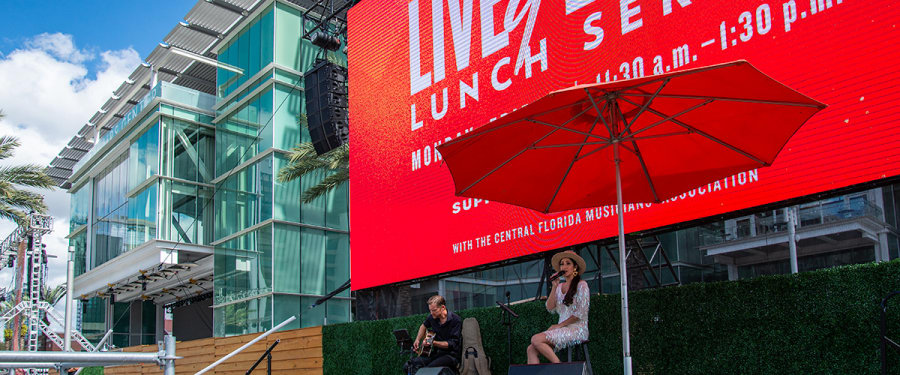 Swing by for lunch from our on-site restaurant Monday–Friday, 11:30 a.m.–1:30 p.m.—and enjoy free live music onstage. You can pick your own socially distant box, too. So it's the perfect place to get some fresh air, hang out with your dog or even get some work done. Live entertainment is provided by members of the Central Florida Musicians' Association.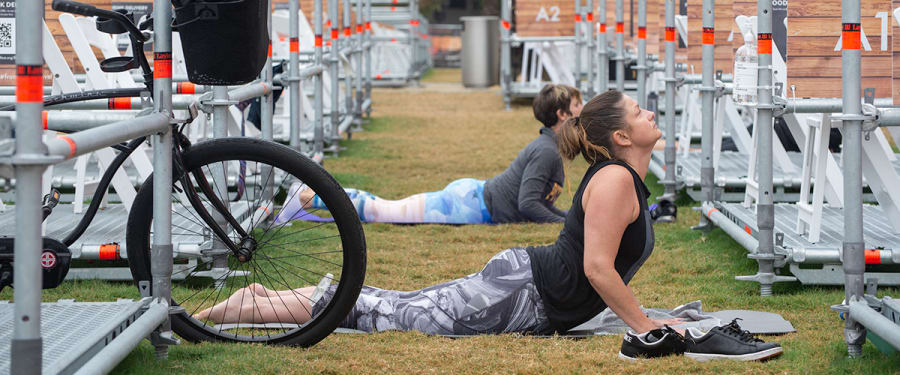 We teamed up with the YMCA of Central Florida to create Start Me Up, a program offering free outdoor fitness classes six days a week—including Zumba®, yoga and cardio tone. Plus, Start Me Up: Super Saturdays—where you can take three 30-minute fitness classes for only $15 total.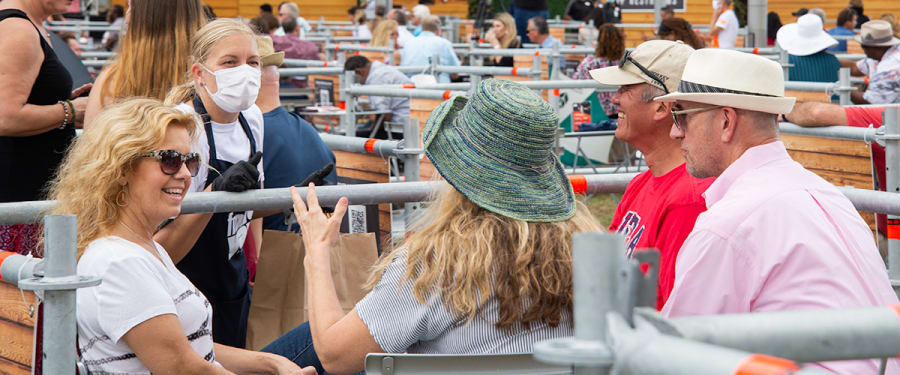 "Quality food with multiple options, reasonable pricing, easy online ordering, love not waiting in lines and having food delivered to us so we don't miss the show." – A guest (Jazz for Lovers Brunch)
"Wonderful musical performances. Thoughtful planning with consideration for pandemic safety. Comfortable for 4 people per box with convenient tables. Everyone was so nice to us. Good sound and lighting." – A guest (Opera Orlando Brunch)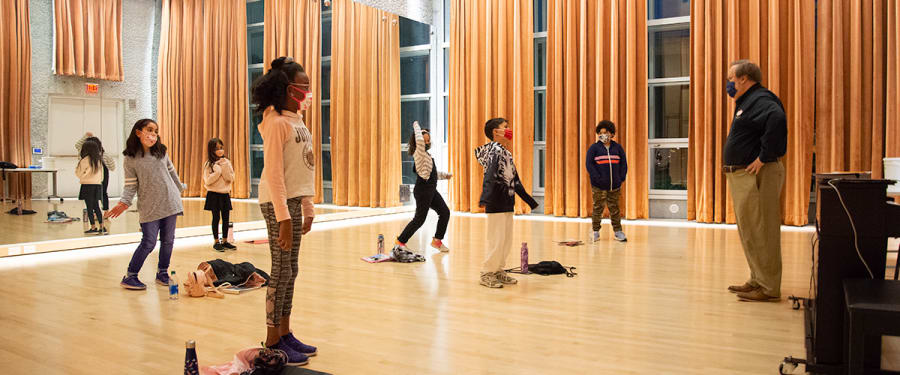 We currently have 46 students in seven socially distant, in-person classes. Since reopening last June, our parent-approved Health & Safety Protocol has required masks, social distancing, sanitizing and more at our AdventHealth School of the Arts—where you can sign up for summer camps now.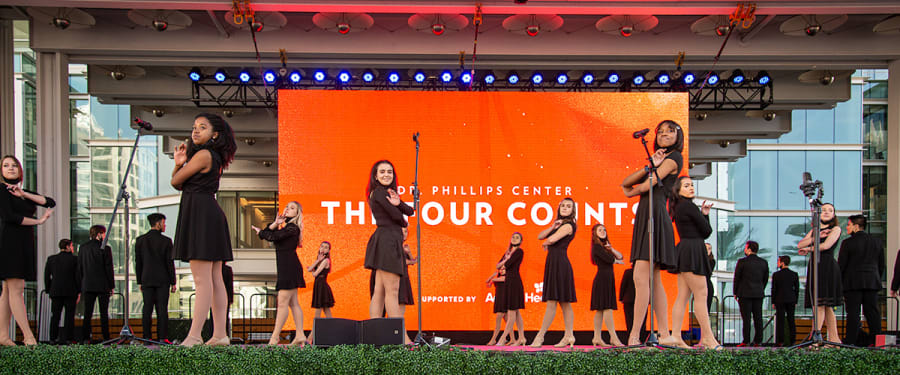 The Four Counts, supported by AdventHealth, is an elite performance group that represents the Dr. Phillips Center throughout the community. Our 39 company members are between 15 and 22, and they enjoy incredible access to professional training, discipline and technique in musical theater performance, acting and dance. We also have The Quarter Notes, a talented group of 37 middle schoolers who enjoy similar training and performance opportunities.