The Four Counts & Quarter Notes
Auditions for the 2021-2022 season are now closed. Please check back in the summer of 2022 for audition information for next year's ensembles.
The Four Counts

The Four Counts, supported by AdventHealth, represent the Dr. Phillips Center throughout the community and enjoy incredible access to professional training, discipline, and technique in musical theater performance, acting and dance through weekly rehearsal, special engagements, competitions, and performance opportunities.
The Four Counts is an elite group of performers ages 15–22, led by artistic director Sterling Lovett and vocal director Lauren Langa.
For questions, reach out to tatiana.bello@drphillipscenter.org.
---
The Quarter Notes
The Quarter Notes are a select group of middle school students, aged 11–14, who receive access to elite and professional training, discipline, and technique in musical theater performance, acting, and dance, as well as performance opportunities. The Quarter notes are led by artistic director Tim Hanes.
For questions, reach out to tatiana.bello@drphillipscenter.org.
MEET THE DIRECTORS
Tim Hanes
Tim Hanes is the founder and artistic director of the Orlando Youth Theatre and creator of Orlando Kids on Stage. He also serves as musical director for Valencia Community College and is a freelance accompanist and vocal coach. Tim received the 2006 Presidential Scholar in the Arts' Teacher Recognition Award. Prior to Orlando, Tim served as Artist-in-Residence for the State of Tennessee. Under his direction, the Resurrection Children's Choir was selected in 2009 and 2013 to perform at Carnegie Hall with the International Children's Choir Festival. His choirs have performed eight times at the White House. Students of Mr. Hanes are working on Broadway, film and television.
Lauren Langa
Lauren Langa has been performing and teaching voice for over 20 years. She attended Florida State University for her undergraduate studies where she majored in both vocal performance and choral music education, and she holds a master's degree in vocal pedagogy from Westminster Choir College in Princeton, New Jersey.

Each year, her high school students consistently earn spots in the country's leading top music theatre, classical voice, and commercial music programs such as Carnegie Mellon University, Florida State University, Penn State University, Shenandoah University, University of Michigan, and many more! Additionally, many of her students have been selected as the Dr. Phillips Center for the Performing Arts' Applause Awards representatives for the Jimmy Awards, including Sofia Deler who was named the national winner in 2017. In addition to her high school students, her professional students can be seen on Broadway and in tv and film in projects like The Prom (movie), Jesus Christ Superstar Live on NBC, Sing Street (Broadway), and MJ: The Musical (Broadway), among many others. Lauren specializes not only in voice science and vocal pedagogy, but also in contemporary styles and extended techniques. Her expertise in current industry standards and trends, in addition to music theatre and commercial music repertoire, give her the tools necessary in guiding her students' paths through both college and professional music theatre auditions. She is proud to consult her professional students on their current projects while also guiding her high school students on their college audition journey. Lauren's philosophy of student-centered education, belief in evidence-based vocal pedagogy, and passion for aligning students with the necessary tools for a successful path in meeting industry standards, while also staying rooted in authenticity, have yielded significant successes for her students.
Sterling Lovett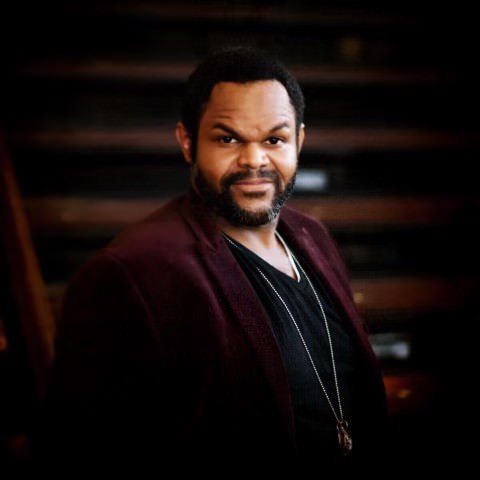 A Florida native, Sterling Lovett worked for the Walt Disney World company for 20 years as a performer in shows, parades, and special events. He's also worked as Associate Director for Viking Cruise Lines. As a choreographer, he's choreographed for a number of special events throughout the country. Also, a featured choreographer for special events at the Dr. Phillips Center for the Performing Arts, Walt Disney World, local high schools, and local theaters. Applause Award winner for "In the Heights", "West Side Story", "Catch Me If You Can", and "Mamma Mia".