For Autism Awareness Month, we wanted to share something to look forward to once we can welcome you back.
The Dr. Phillips Center is now one of two performing arts centers in the country to earn Certified Autism Center designation from the International Board of Credentialing and Continuing Education Standards.
That means our colleagues from front-of-house, production, security, box office, education and leadership trained specifically to better help people on the autism spectrum.
"This certification reflects our vision of Arts For Every Life®…and ensures that we have the training in place to serve guests with sensory needs and engage them in all the arts center has to offer," said Kathy Ramsberger, our president and CEO.
On top of that, several team members also trained with UCF's Center for Autism and Related Disabilities program.
Both initiatives complement the sensory-friendly shows, classes and camps we've developed and provided over the past five years:
Pilobolous @ Play residency: A week-long program where middle and high schoolers with special needs create a performance with artists from Pilobolus dance company—then showcase their piece onstage in Alexis & Jim Pugh Theater
Special engagement with The Second City: During the iconic comedy troupe's week-long residency for pre-professional actors, they also offer a specialized improv workshop for people on the autism spectrum—these opportunities are supported by donors Kathie and Bill Hohns
Inclusive acting classes: 8- to 12-year-old students on the autism spectrum can explore the arts in a fun, supportive environment
Guests and caregivers can also check out our full accessibility guide, including our sensory friendly guide and helpful video tour, to get ready for a great time at the arts center. The video features local students from Access Charter School, a middle and high school program for kids on the autism spectrum.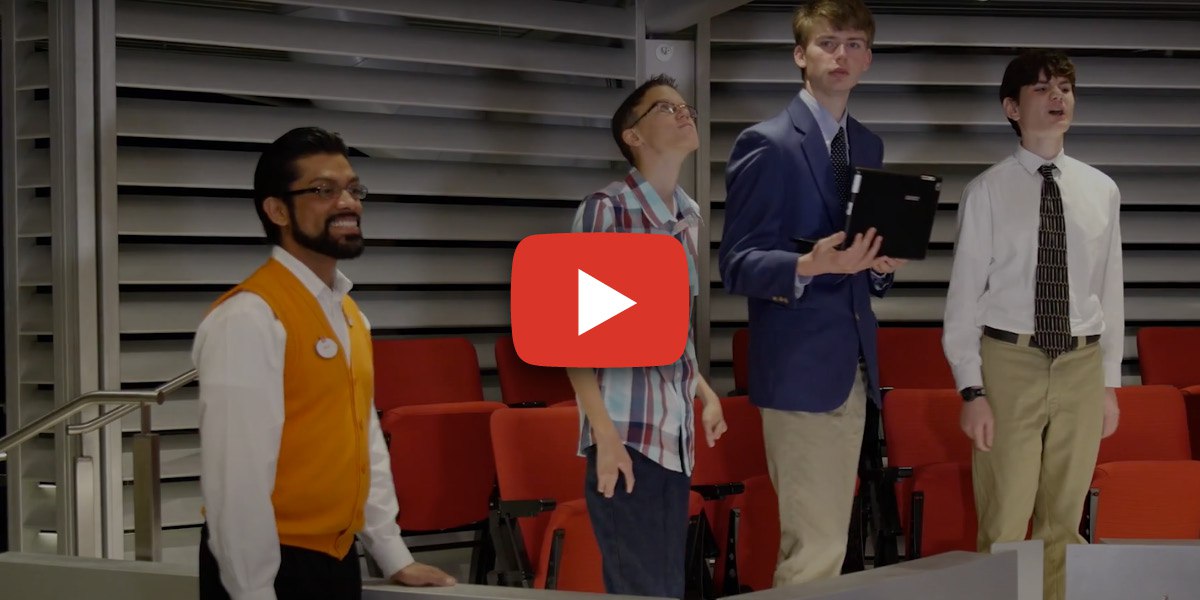 In that video, you might recognize our Arts For Every Life® Ambassador in blue. Henry Bass, who we hired in 2019, is a 24-year-old with autism who's been an active participant in our programs, camps and performances.
"Our education team worked with Henry's vocational coaches to develop a wonderful role for him at Dr. Phillips Center," said Kathy. "He has a gift for engaging people and making them feel connected to the arts. He serves as a greeter for our classes and an onstage host for student performances. We're proud to be part of his growth, seeing him transition from a student to a colleague who contributes his abilities."
---
Want to Make a Difference?
Donate to our Arts For Every Life® Fund to support diverse programs and classes, plus operations and outreach efforts. To find out more, reach out to development@drphillipscenter.org.