The Four Counts & Quarter Notes
Our premier performance groups shines.

The Four Counts and Quarter Notes, supported by AdventHealth, represent the Dr. Phillips Center throughout the community and enjoy incredible access to professional training, discipline and technique in musical theater performance, acting and dance.
The Four Counts is an elite group of performers ages 15–22, led by artistic director and director of education programs, Laura Peete—and music director Tim Hanes. The Quarter Notes is made up of talented middle schoolers, led by director Ryan Simpson.
THE FOUR COUNTS: SPRING AUDITIONS
By 5 p.m. on Friday, December 4:
Fill out the form below and submit a pre-screen audition of a 32-bar cut from a musical theater song—along with your headshot and résumé—to auditions@drphillipscenter.org. After your audition submission, you may receive a callback notice.
FILL OUT FORM
Callbacks:
10 a.m.–5 p.m. on Saturday, December 12
6–9 p.m. on Tuesday, December 15
Students must commit to the remaining scheduled season of rehearsals and performances from January to May 2021, with varying performance dates and times.
Rehearsals are 7–9 p.m. every Tuesday.
The participation fee is $65 per month ($325 in full).
Monthly payment plans are processed in 9 installments (January–May).
For questions, reach out to tatiana.bello@drphillipscenter.org.
INTERESTED IN JOINING THE QUARTER NOTES?
This program started in September, so please email tatiana.bello@drphillipscenter.org.
MEET THE DIRECTORS
Laura Peete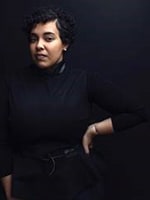 Laura Peete received her Bachelors of Music in Music Business from Millikin University, with a Masters in Educational Leadership from DePaul University. Laura is the current Director of Education Programs at the Dr. Phillips Center. In this role, Laura serves over 130,000 people through national affiliated educational programs and classes at the AdventHealth School of the Arts. Laura develops and manages Broadway engagement opportunities for students and community members through various events, show opportunities, meet and greets, workshops, masterclasses, and chatbacks working with industry leading partners such as Disney Theatricals, Broadway Across America, Broadway League, Jazz at Lincoln Center, Advent Health, ATPAM, and commercial tours to create equitable opportunity.



Laura mentors a group of teen ambassadors representing over 25 high schools in Central Florida, introducing them to non-performance industry careers by providing access to learn from current Broadway/industry professionals in various markets around the world. Under her leadership, the Dr. Phillips Center's Resident Artist Internship program launched in 2019, which provides training in performance, technical, and teaching artists skills for college students aspiring to art industry careers.



Laura programs and artistic directs the Four Counts, as well as Applause Awards (the Central Florida High School Musical Theater Awards), which is an extension of the NHSMTA, also known as the Jimmy Awards in New York. Laura has performed throughout the U.S. and in Europe, touring Florence, Urbana, and San Marino, Italy with Chicago Lyrica Opera, as well as a Baltics region tour of Latvia, Lithuania, and Estonia. She has worked with award-winning music legend Burt Bacharach and Spring Awakenings' Steven Sater (Some Lovers, Old Globe Theatre) in San Diego, CA and has artistic/music directed over 15 main stage musical productions throughout the Chicagoland area and at the Dr. Phillips Center for the Performing Arts.
Ryan Simpson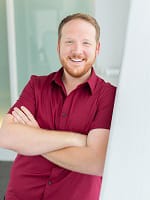 Ryan received his Bachelor of Fine Arts in Music Theatre from Illinois Wesleyan University, where he was seen in productions such as Pippin, Passion, Scrooge!, and The Pillowman. Ryan went on to perform across the country, from Colorado, with Thin Air Theatre Company, to Maine, with Theatre at Monmouth. Ryan currently serves as the Education Manager at the Dr. Phillips Center managing various residency programs and School of the Arts classes.

Ryan has directed three mainstage youth theater productions including Schoolhouse Rock Live! and Les Miserables in the Alexis and Jim Pugh theater, and Hunchback of Notre Dame performed on the Walt Disney Stage. Previous directing credits include Honk Jr, Singing in the Rain, James and the Giant Peach, Les Misérables, Hairspray, Hercules, The Wizard of Oz, Aladdin Jr, Wonka Jr (CYT Chicago); Touring Productions of Schoolhouse Rock Live! and Great American Tall Tales (CYT Chicago) and My Father's Dragon (Theater at Monmouth); Concert Productions of The Secret Garden and Camp Rock (CYT Chicago). Ryan is also an improvisor of 12 years, proud graduate of the iO (Improv Olympic) Training Center in Chicago, and has performed with GreenRoom Improv, an improv ensemble based in the NW Suburbs of Chicago, ImprovAcadia in Bar Harbor, Maine, FST Improv in Sarasota, and Square One Improv in Naples. Most recently he co-created BOGO Improv, a two-person improv show combining long form and short form.
Tim Hanes
Tim Hanes is the founder and artistic director of the Orlando Youth Theatre and creator of Orlando Kids on Stage. He also serves as musical director for Valencia Community College and is a freelance accompanist and vocal coach. Tim received the 2006 Presidential Scholar in the Arts' Teacher Recognition Award. Prior to Orlando, Tim served as Artist-in-Residence for the State of Tennessee. Under his direction, the Resurrection Children's Choir was selected in 2009 and 2013 to perform at Carnegie Hall with the International Children's Choir Festival. His choirs have performed eight times at the White House. Students of Mr. Hanes are working on Broadway, film and television.